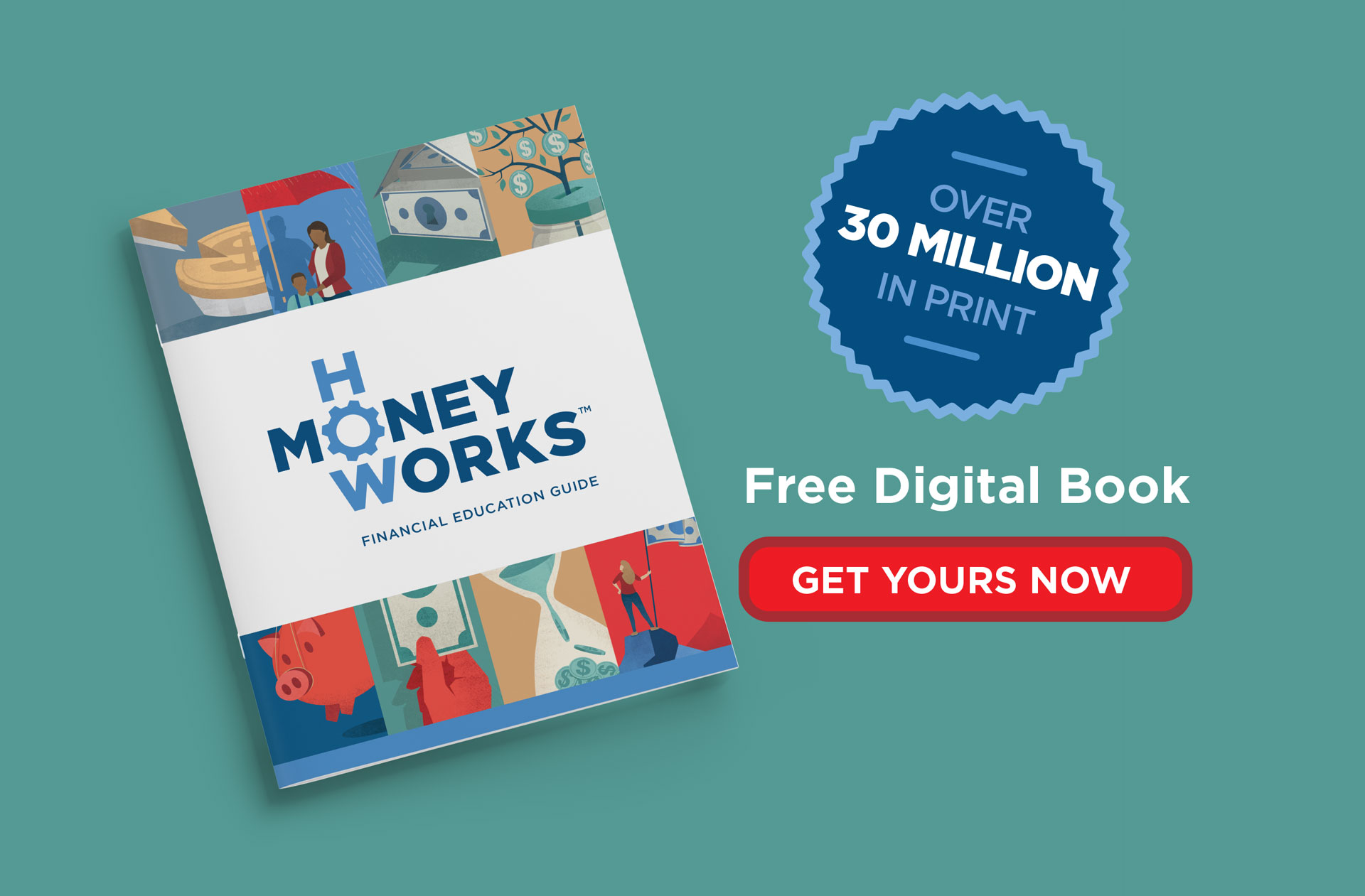 The How Money Works™ book has changed the lives of countless millions of people since its first rendition was printed in 1983. We believe the ultimate key to financial success is knowledge, and that's why we have always provided this book to our clients at no charge.
When it comes to financial education,
we know what works.
While it may be tempting to hope for a financial miracle, it's much wiser instead to bet on a sure thing, and follow the proven principles that have already worked for so many families.
Using the concepts in How Money Works™, you'll learn how to:
Take Control
Pay Yourself First
The Rule of 72
Pay Off Debt
Buy the Right Kind of Life Insurance
Defer Taxes
Become an Owner, Not a Loaner
Invest with Professional Management
Want an interactive version?
We've got you covered there, too – with multiple digital versions you can flip through online, depending on your location and language preference.